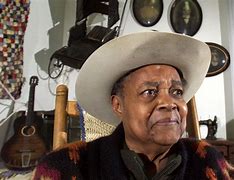 Bertha Calloway
Bertha Calloway was an African American community activist and historian in North Omaha, Nebraska. The founder of the Negro History Society and the Great Plains Black History Museum, Calloway won awards from several organizations for her activism in the community and Nebraska. Working with local supporters, in 1962 Calloway created the Negro History Society. She started collecting artifacts, stories, papers and art of African American history and culture. She wanted to be able to tell her community the history not yet told in schools. In 1975 Calloway and her husband bought the Webster Telephone Exchange Building to establish the Great Plains Black History Museum. They were helped to open in 1976 by a $101,000 grant from the US Bicentennial Commission. Through the years they also received funding from the city. Throughout the rest of her life Calloway taught Nebraskans at the museum about the contributions of African Americans throughout the Midwest. One of the largest museums devoted to African American history west of the Mississippi River, the institution has a collection of more than 100,000 items, including paintings, rare books, photographs, and films. In a 1996 interview, Calloway explained, "People must see black history in order for the images they have of black people to change. That's what our museum is all about… revealing a history that's been withheld."
Over the course of several decades, Bertha Calloway has served the City of Omaha as a community activist and historian. Beginning in the 1960's, Bertha participated in multiple peaceful demonstrations that helped integrate Omaha's Peony Park and downtown lunch diners and organized events like the annual Stone Soul Picnic and Miss Black Nebraska Beauty Pageant. However, Ms. Calloway's greatest achievement was as the founder of The Great Plains Black History Museum in 1976. This museum, the first of its kind in Nebraska, shared a vast and unique collection of African-American history with thousands of visitors for nearly three decades at its location of 2213 Lake Street. Bertha Calloway worked tirelessly as the director, curator and tour guide, in addition to public speaker at local schools and businesses throughout the Midwest in regards to the museum. Although the museum is no longer open at this location, this commemorative street would honor Ms. Calloway along this stretch of Lake Street.
Record your visit to Bertha Calloway Street!
To enter our giveaway for the African American History through Street Signs, click the button below to record your visit. Be sure to visit all the street signs!
Sign in/Register to record your visit!