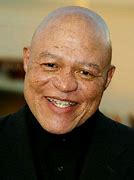 John Beasley
John Beasley is an American actor. He is known for his roles in the films Rudy (1993), The General's Daughter (1999), The Sum of All Fears (2002), Walking Tall (2004), The Purge: Anarchy (2014), and Sinister 2 (2015). In 2002, Beasley founded the "John Beasley Theater & Workshop" in Omaha, Nebraska to promote live theater, especially works written by or featuring African-Americans.
Beasley was born in Omaha, Nebraska. Beasley did not begin his acting career until his mid-40s. Prior to that he was a railroad man with the Union Pacific Railroad. He established the John Beasley Theater and Workshop in South Omaha.
He also portrayed General Lasseter in The Sum of All Fears and Reverend C. Charles Blackwell in The Apostle. In 1992 he played Jesse Hall's dad in the movie The Mighty Ducks. He co-starred opposite The Rock in the 2004 remake of Walking Tall.
Beasley has made numerous guest roles on television and has appeared in several TV movies. His most prominent role in a TV series was as Irv Harper in the WB series Everwood. He most recently appeared in the TV Land sitcom The Soul Man, which aired its fifth and final season in 2016.
Mr. John Beasley is an actor and a writer. Born in Omaha, Nebraska on June 26, 1943. He attended Omaha Technical High School and the University of Nebraska Omaha. He is best known for his work on numerous movies, television shows and stage plays; The Moving of Sophie Myles, The Sum of All fears, Walking Tall and the Purge: anarchy, just to name a few.
In 2002, John founded the John Beasley Theatre in Omaha, Nebraska to teach, direct and promote live theatre, especially the works written by or featuring African Americans. John has been married to his wife Judy Beasley since 1965 and they have two sons who are both actors. This commemorative designation would honor Mr. Beasley on 30th Street from Lake Street to Grant Street.
Record your visit to John Beasley Street!
To enter our giveaway for the African American History through Street Signs, click the button below to record your visit. Be sure to visit all the street signs!
Sign in/Register to record your visit!